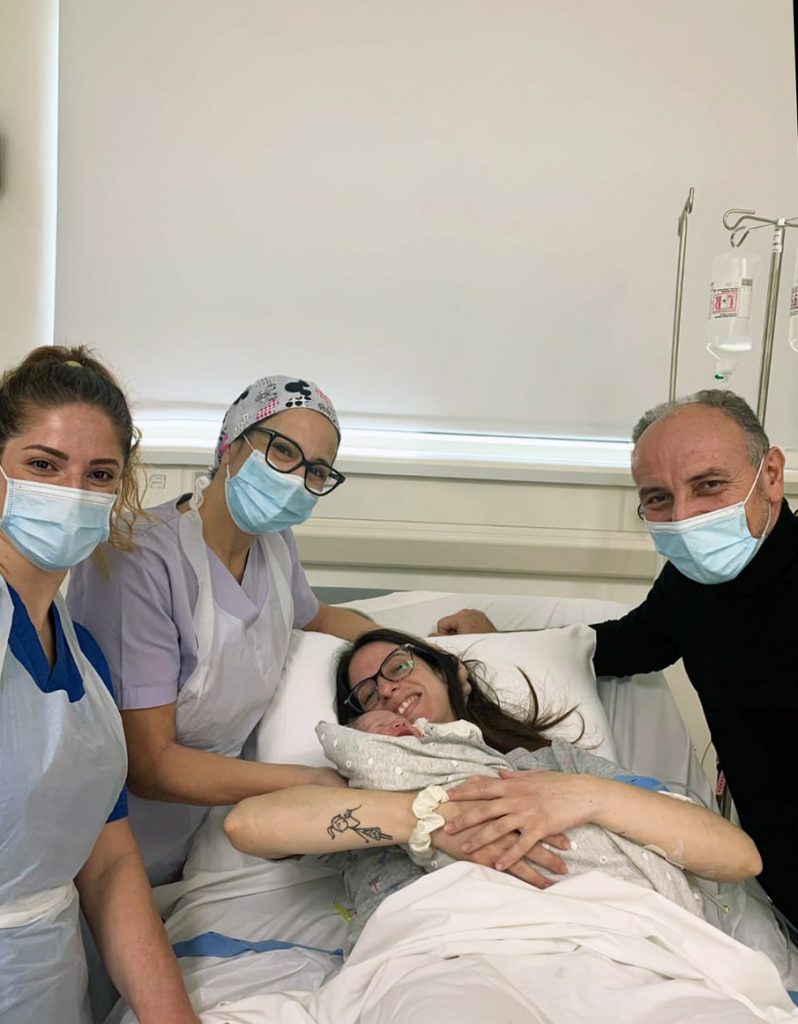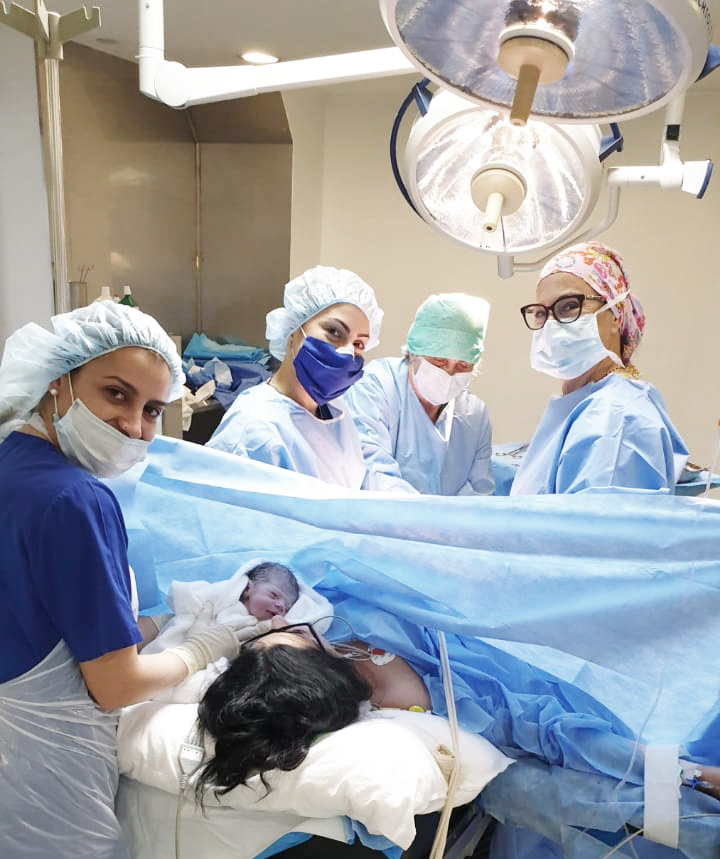 C-Section vs. Natural Birth: Which Is Right for You?
As an obstetrician, I meet many women who are worried about childbirth and prefer to have a caesarean section, which they consider a safer choice. However, natural childbirth is the normal process of human reproduction and for this reason, we support every woman to overcome any fear in this wonderful journey, so that she has a sweet memory of natural childbirth.
On the contrary, proceeding with a caesarean section can be associated with immediate, intermediate, and long-term complications. Immediate complications relate to any open surgery (bleeding, infections, etc.). Intermediate complications relate to any future pregnancy and childbirth (placenta previa). Long term complications may appear many years after any surgery and in the case of caesarean section may include adhesions in the abdomen that may lead to either infertility through blockage of the fallopian tubes or ileus (intestinal obstruction).
Nevertheless, it is important to emphasize that a caesarean section is preferred in case of a laborious and complicated delivery. It is the responsibility of the obstetrician, where and when it is possible to prevent possible complications, whether these concern the mother or the fetus, to complete the delivery by caesarean section. Only in these cases is a caesarean section a safe option.
In all other cases where the birth could be completed naturally, proceeding with a caesarean section exposes the mother unnecessarily to additional surgery-related risks and complications.
Vaginal Birth after Cesarean Delivery (VBAC)
Women who have delivered by caesarean section in the past and wish the next childbirth to have a natural delivery may consider Vaginal Birth After Cesarean (VBAC) under certain conditions such as the reason for the prior delivery by caesarean section, fetal body weight, etc. In each case, all parameters are evaluated (medical history, risks, current fetal data) in order to choose the optimal option for each expectant woman, always keeping in mind that natural delivery offers faster recovery, fewer complications, and the possibility of further natural delivery.
Your choice of obstetrician/gynaecologist plays a key role in this choice. In modern obstetrics, the "Once a caesarian, always a caesarean" rule is considered obsolete.
With this term, we refer to the process of initiating childbirth by artificial means. If no childbirth has occurred by week 40 of pregnancy, then labor is induced for the next one to two weeks.
Induction of labor is in some cases necessary in order to protect the health of both the expectant mother and the newborn.
Parental indications include:
pre-eclampsia
chronic hypertension
heart disease
diabetes
Neonatal indications include:
premature rupture of membranes
placental insufficiency with severe fetal growth restriction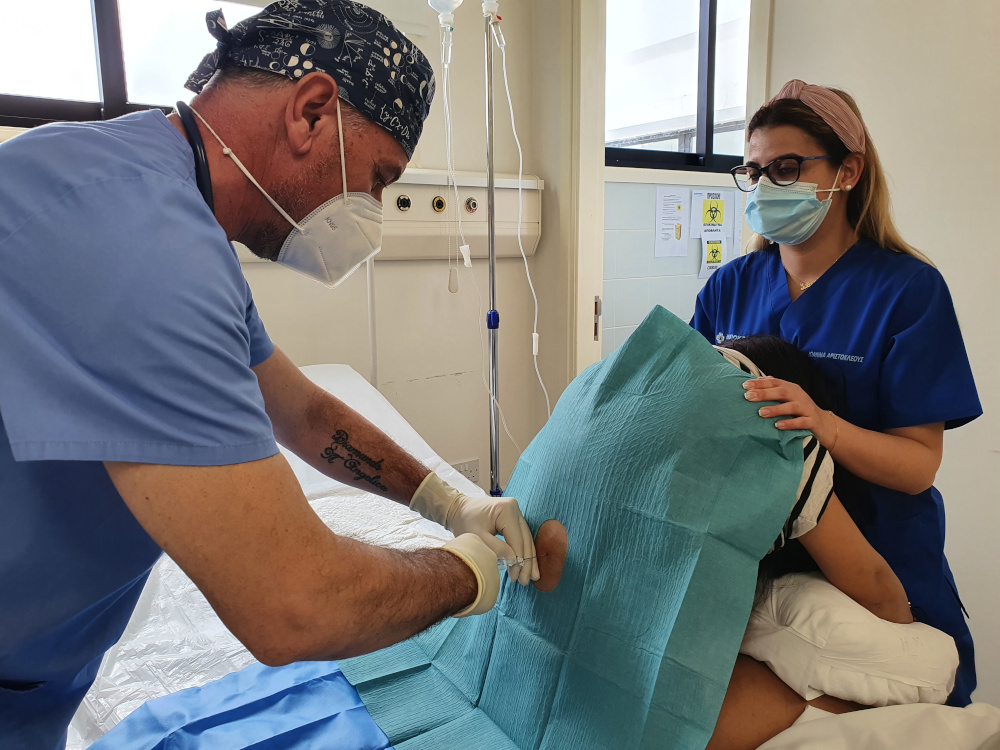 Pain Relief during Childbirth
In the 7th month of pregnancy, a detailed discussion is held with future parents to review the various analgesic options available during childbirth.
Experienced anaesthesiologists, specialized in obstetric surgeries, guide and provide the preselected or the required anaesthesia in case of an emergency both for natural and caesarean section delivery.
Epidural anaesthesia is the most common analgesic method in natural childbirth. It provides regional anesthesia which eliminates pain during childbirth while the woman in labour retains consciousness and mobility to participate actively in the delivery phase.
This method has a positive impact on the progress of childbirth, both for the mother and fetus, and makes/ renders the childbirth process into a pleasant experience. Since the epidural offers significant pain relief, the body does not release stress hormones which are known to adversely affect the mother and cause distress for the newborn.
Reach Us
Hippocrateon Private Hospital
10 Psaron Str., 2408, Egkomi, Nicosia, Cyprus
Open Hours
Mon, Wed, Fri: 8:00 - 20:00
Tue: 8:00 - 17:00
Thu: 8:00 - 14:00